The Konrad Deublerheim is a perfect summer and winter destination in the heart of Austrian Salzburgerland. This group accommodation sleeps 49 in 7 large bedrooms.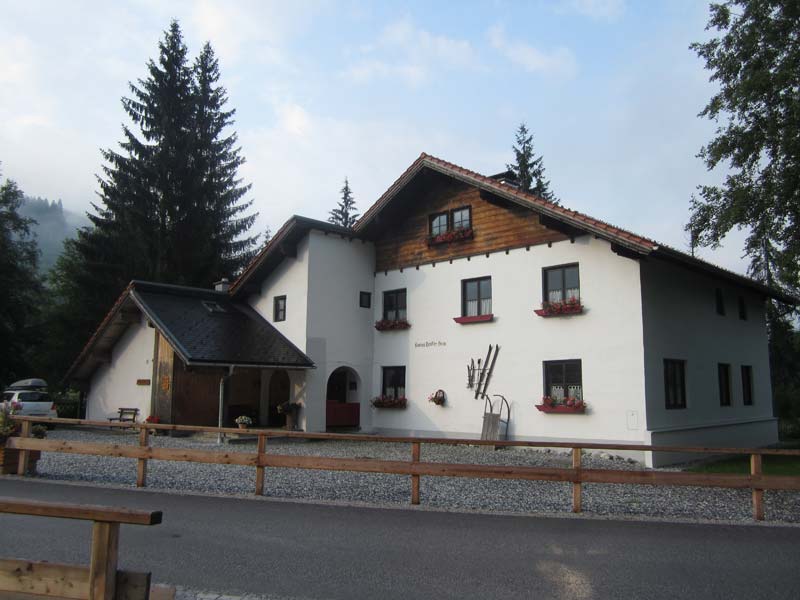 The house is a roomy vacation home with a spacious kitchen (including pantry), large dining area, and an enormous surrounding yard. The accommodation offers 8 toilets and 6 showers. There is a ski- and bike locker, as well as a drying rack for shoes/boots. These facilities make the house a perfect location for vacations, camps, or team building activities for families, (sport and music) clubs, schools, and companies.
The maximum of 49 beds in the bedrooms are divided as follows:
Ground level: no bedrooms
Second floor:
Bedroom 1: 6-8 beds;
Bedroom 2: 6 beds;
Bedroom 3: 9 beds;
Bedroom 4: 10 beds;
Bedroom 5: 4 beds with a sofabed 1-2 beds.
Third Floor:
Bedroom 6: 4 beds;
Bedroom 7: 5-7 beds.